Coronavirus: Iran's deputy health minister tests positive as outbreak worsens
Iran's deputy health minister and an MP have both tested positive for the new coronavirus disease, as it struggles to contain an outbreak that has killed 15.
The senior health official, Iraj Harirchi, said in a video that he was self-isolating and starting medication.
He was seen mopping his brow repeatedly at a news conference on Monday, when he denied the authorities were lying about the scale of the Covid-19 outbreak.
They have reported 95 cases, but the actual number is thought to be higher.
The director general of the World Health Organization (WHO) has said the sudden increase in cases in the country is "deeply concerning".
More people have died in Iran from the virus than anywhere else outside China.
It is one of three global hot-spots causing great concern among health experts that the virus could be developing into a pandemic. The others are South Korea and northern Italy, where cases have surged in recent days.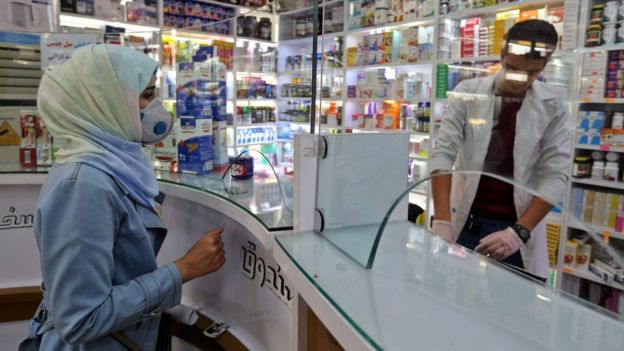 On Tuesday an MP from the Iranian capital Tehran, Mahmoud Sadeghi, also said he had tested positive for the virus.
"I don't have a lot of hope of continuing life in this world," the 57-year-old tweeted.
More than 80,000 cases of the Covid-19 respiratory disease have been reported worldwide since it emerged last year. About 2,700 patients have died – the vast majority in China.
But the situation in Iran – home to holy sites that attract millions every year and in a region where several countries have weak health systems – has caused great concern about a mass outbreak in the Middle East.

Conflict between religion and science
The reports that we are receiving from cities around Iran suggest that the number of cases is actually much higher than the Iranian authorities are giving.
Unlike in Italy, Iranian officials are refusing to impose quarantines in areas affected by the outbreak. They say quarantines are old-fashioned and that they do not believe in them.
The Shia shrines in the cities of Qom and Mashhad are still open, despite Qom being a hotbed of the virus.
There are grand ayatollahs in Qom who believe that its shrine, which attracts millions of pilgrims from around the world, and its important seminary, which hosts many foreign religious students, are the pride of the Shia world.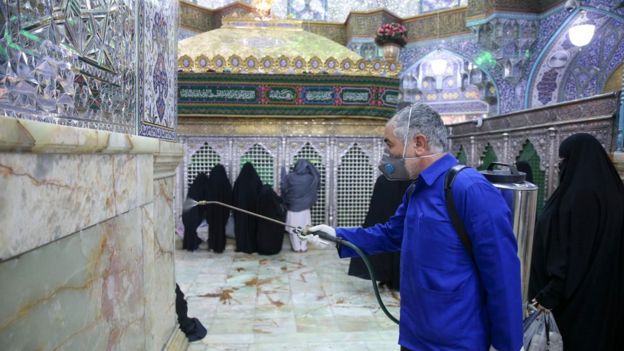 Shutting them down would be a huge step for the clerics and not one that they would be likely take unless they come under international pressure.
We can see the clear conflict between religious fundamentalism and science.
Iran also lacks the medical equipment it needs to help contain the outbreak. It has run out of masks and does not have enough testing kits.
A number of medical workers have also been infected, so there is a worry that they will soon run out of doctors and nurses to attend to those with the disease.
The majority of Iranians are extremely worried.

What's happening with the virus globally?
A hotel in Tenerife, in Spain's Canary Islands, is in lockdown after a doctor from Italy visiting the hotel tested positive for the virus.
Hundreds of guests and staff remain at the hotel, but are being allowed to leave their rooms.
Italy has confirmed nearly 300 cases in recent days, making it the worst-affected part of Europe. Seven people have died.
In a bid to control the outbreak, several small towns in the north have been put under strict quarantine, meaning 50,000 people will be unable to leave those areas without special permission for two weeks.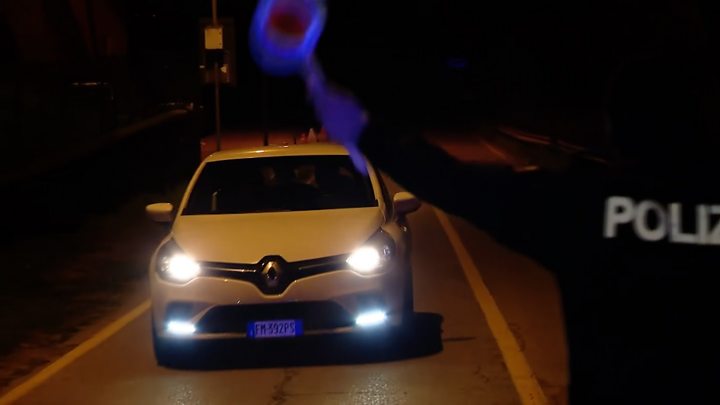 However, there are signs the virus is spreading, with new cases reported on Tuesday in Tuscany, Sicily and Liguria. Still, Italian Prime Minister Giuseppe Conte said his country remained safe for travel and tourism.
Also on Tuesday a plane carrying more than 130 passengers and crew from Tehran to Istanbul was diverted to the Turkish capital, Ankara, amid suspicion of infections on board. Turkey's health minister said all would be quarantined for 14 days.
Meanwhile, Japanese media reported that a fourth passenger on the quarantined Diamond Princess cruise liner had died. The country has confirmed more than 850 people are infected, most of them on the liner.
What happened to the Iranian official?
In a video released on Tuesday, Mr Harirchi admitted that he too had Covid-19.
"I had a fever as of last night and my preliminary test was positive around midnight," he said.
"I've isolated myself in a place since… and now I am starting medication.
"We will definitely be victorious against this virus in the next few weeks," the minister added.